Got this done over a period of a few months due to my tattooists time constraints.

Bottom part (chalice/demonskull) was done at easter, centrepiece (sun/pisces) done about 5 weeks ago, and top part (halo/toppiece) done about 3 weeks ago now.

Apologies for the crappy phonecam pic. Will try to get a mate with a decent camera to take a few shots when I can...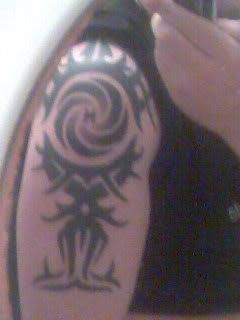 (x-posted)

T