I just made a new livejournal, and I wanted to join a few communities I knew I'd love--so bonjour, my name is Lauren-I go by L. I'm 20, from Jersey. I have several ear piercings, a nose ring, and soon I'll have a lip ring. I have three tattoos, which are under the cut. My next tattoo will be done the last week of February. I'm getting "The miNd cannot dEceiVe thE heaRt, no Matter hOw haRd it triEs" written on the side of my ribs. Certain letters are capitalized in this post because they'll be done in a different style to stand out, it spells out nevermore. The meaning behind that tattoo is kind of longwinded but I figured I'd just give the gist of it. Anyways, here is what I currently have:


1 & 2. My stars & my L: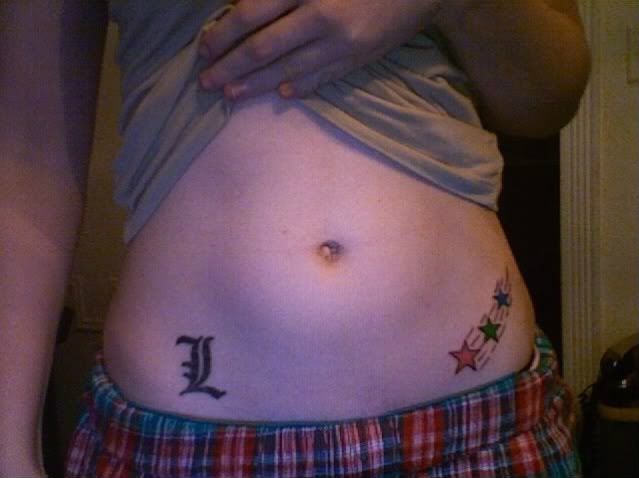 The stars are for me and my sisters, the L is a reference from Death Note. yup.

3. My geisha: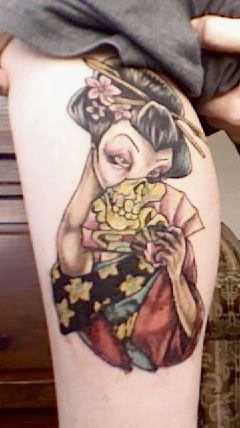 So much thought and planning was put into this one. If anyone wants to know the reasoning just ask but I don't want to make this text more wordy than I already have.

Thanks for looking, look forward to seeing your body mods.